Call Transcriptions
Call Transcription converts phone conversations into written text. Having transcripts of calls can help with record-keeping, customer service, employee training, and accessibility.
Our Pro plan includes 1,000 transcribed minutes per month, when enabled, and charges 3 cents for every transcribed minute once the included minutes are depleted. Our Unlimited plan does not include any transcribed minutes, so accounts will be billed 3 cents for every transcribed minute, when the feature is enabled under this plan. Call transcriptions are not available while enrolled in our Personal plan, so a plan upgrade would be necessary if enrolled in this plan and you would like to take advantage of the call transcription feature.
The call transcription feature is disabled, by default. If you have a plan, where call transcription is permitted, you can enable the feature by logging in and selecting the "Numbers" category from the column on the left.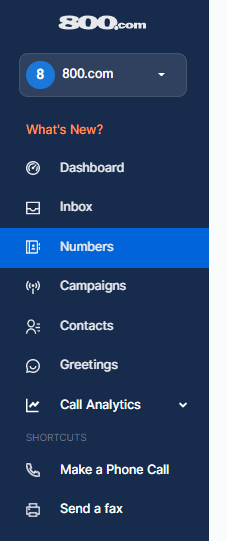 From here you can click on the number you wish to update to include the transcription functionality. In the "General Settings" category, at the top, you will see the option to enable the call transcription feature. You will be prompted to accept the billing conditions.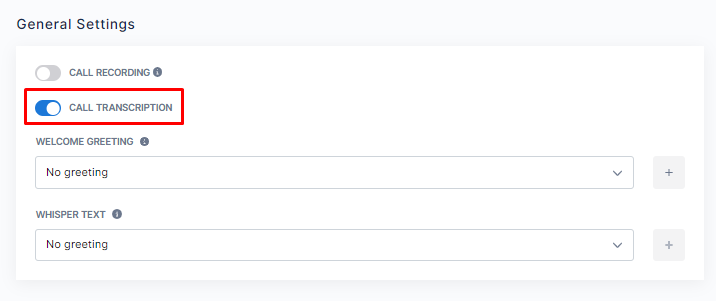 *Please note: Turning on Call Transcription automatically turns on Call Recording. Your business is responsible for following your local laws and regulations pertaining to recording calls.