Keywords
You can configure your settings to that your number(s) will automatically send a tailored response based on what keyword(s) are contained in SMS/text messages received by your 800.com numbers. This can be useful for organizations that receive a lot of messages related to common situations.
To utilize this feature you will need to select the "Numbers" category from the column on the left side of your 800.com account.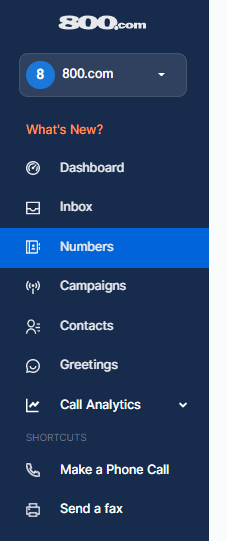 From here, you can either click on the number for which you wish to edit your preferences or you can hover over the 3 dots on the right and select "Manage" from the options that appear.

You will then need to scroll down and expand the "Keywords" section.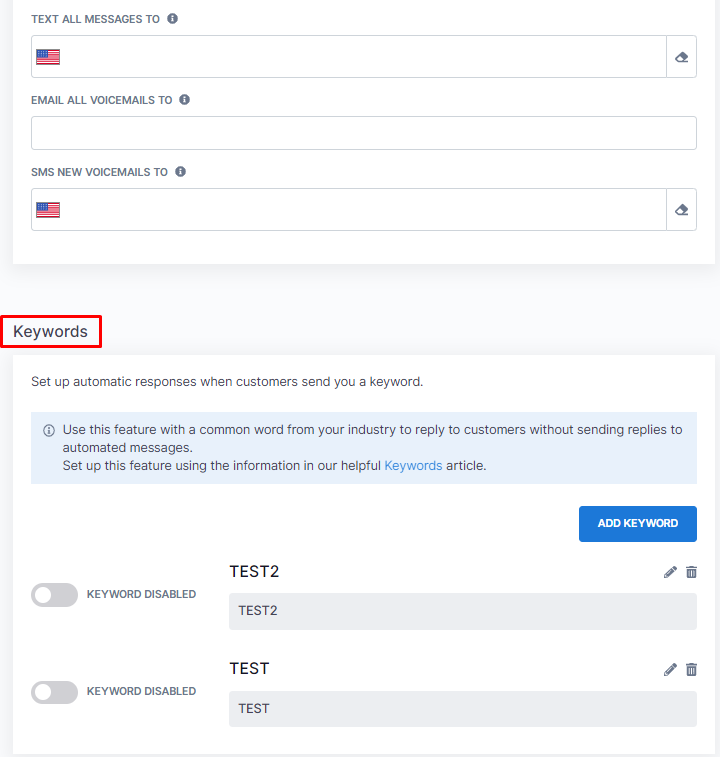 This will display your existing keywords (if any) and enable or disable them by clicking on the toggle button on the left of each line. You can also edit or delete these keywords by clicking on the pencil or trashcan on the right side of each line.

To add a keyword you can click the "Add Keyword" button on the right.

This will open a window that allows you to type a keyword in the top box and then add the automatic message that will be sent as a reply.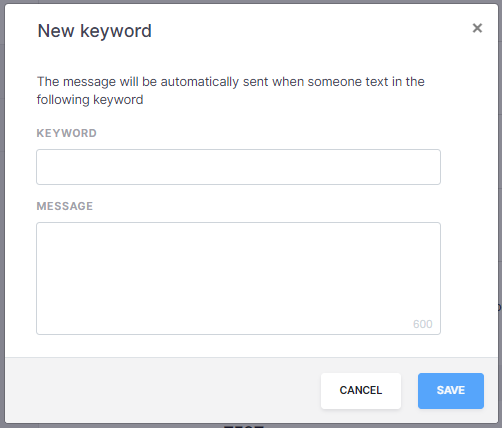 You will be limited to 600 characters per response. You can keep track of your characters by monitoring the used over total ration on the bottom right on the "Message" box.