Call recording
If you are enrolled in one of your main plans (Personal, Unlimited, or Pro) you have the ability to have your calls recorded. If you do not have a plan capable of recording calls you will be prompted to change your plan in order to enable this feature.
To turn call recording on, you will need to select the "Numbers" category from the column on the left side of your 800.com account.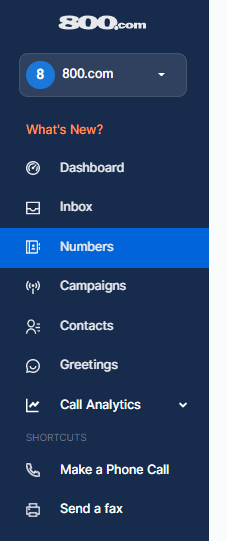 From here, you can either click on the number for which you wish to edit your preferences or you can hover over the 3 dots on the right and select "Manage" from the options that appear.

This will bring you to the "Profile" section of the selected number's options. The "Call Recording" option is located underneath the "Phone Number Label" box. When call recording is toggled on it will display a new box allowing you to configure a "Call Recording Playfile." You can use the drop-down to select a default call recording notice or create your own by selecting the "+" to the right of the drop-down.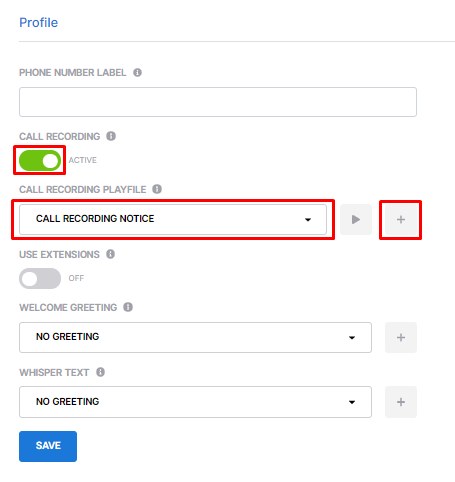 *Some states require both parties to be aware if the call is being recorded. If you do not know your state's laws, we strongly advise setting a recording to notify the caller as a precaution.