Mass Texting/Campaigns
We have added the ability to send mass texts, termed campaigns. New accounts will have this feature available automatically, but older accounts require a manual change. If you would like the campaigns functionality added to your account, please call us at 800-800-4321 or you can send an email to support@800.com.
If you see a "Campaigns" option located in the column on the left of your web portal, this feature is currently active on your account.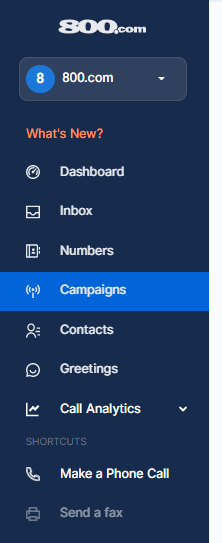 Clicking on it will bring your to an overview of your previously submitted or pending campaigns.
*Mass messages use what are called "credits" which translate to 1 credit per sent message and an additional credit per message if there is an added image. Our currently offered plans include a specific number of credits according to the plan for which you are enrolled (50 for Personal, 500 for Unlimited, and 1000 for Pro). All additional credits are charged at a rate of $0.04 a piece. You can see how many credits have been used on the top right of this page directly to the left of the "New Campaign" button.
You can create a campaign by clicking on the "New Campaign" button on the top right.

This will bring you to your new campaign input screen. From here, you can name your campaign so you can keep track of several by inputting it in the top box. Directly underneath, you can select from which number you would like to have the message sent using the drop-down. The large box underneath is where you would type or paste the text body. There is a 600 character limit per message, which can be monitored using the remaining character counter on the bottom right of this box.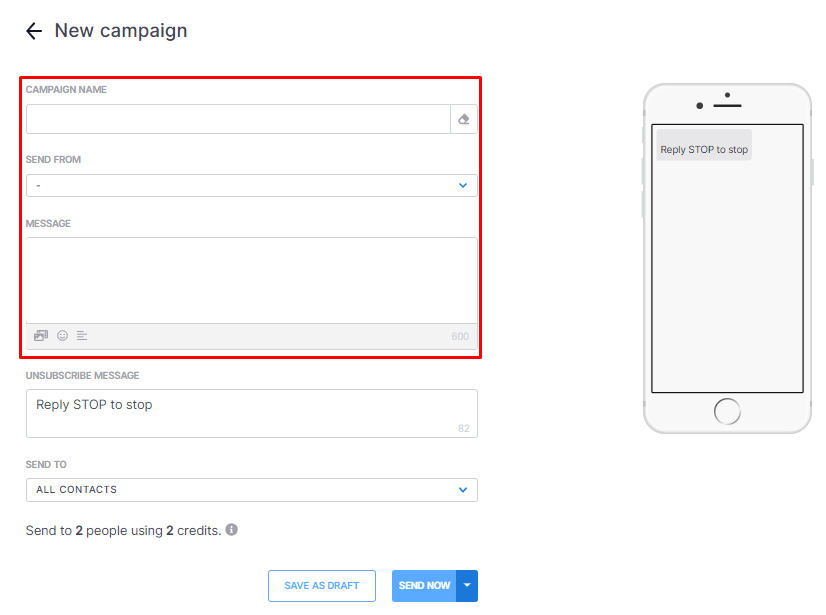 The icons on the bottom left of this box can be used to add multimedia images or emojis. The right most option allows you to incorporate "Custom Fields" to your message.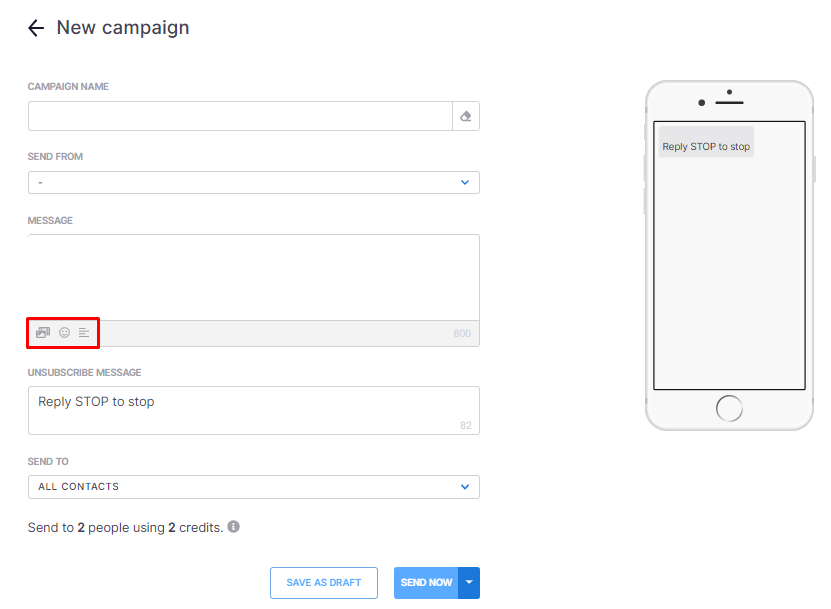 Clicking on the custom fields will open a box that will allow you to control the personalized information added to each message. You can deselect whether you want the customers first name, last name, phone number, or email contained in the message. If you make any changes, be sure to click "Save."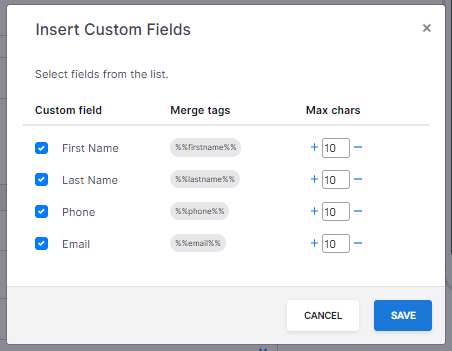 The remaining input boxes allow you to configure a message the customer can type back to stop receiving messages. This will be displayed after your message to the customer. The drop-down underneath is where you select your recipients. Currently, the only option is to send messages to all contacts but this will be adjusted as time goes on. Your contacts can be accessed and edited at any time using the "Contacts" option in the column on the left of your web portal. For step-by-step instructions for adding contacts, review our Adding-editing-and-modifying-contacts article.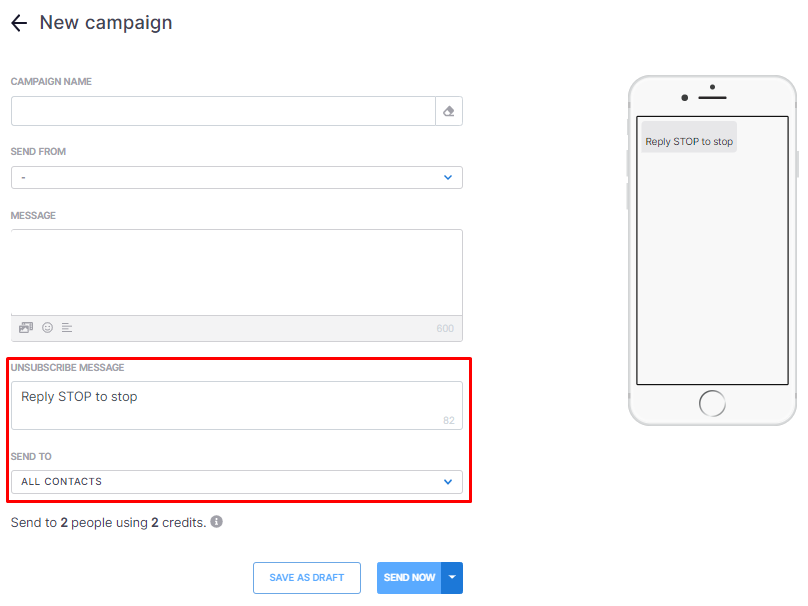 Underneath the drop-down, you can see at a glance how many credits your current message will use before it is sent.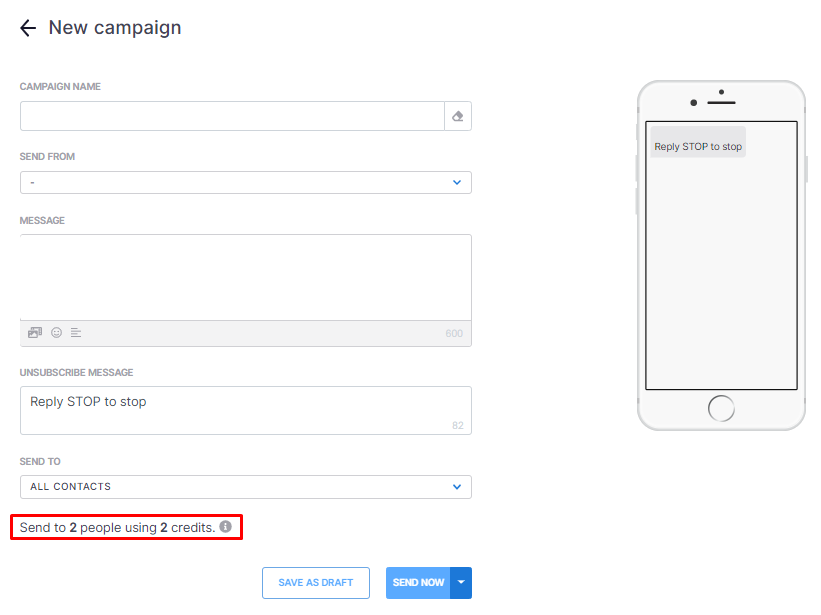 At the very bottom, you have several options. You can save the message progress for later with the "Save As Draft" button. You can send the message immediately by clicking the left portion of the "Send Now" button, where you will be prompted to confirm. If you click on the drop-down portion of the "Send Now" button, you can schedule a day and time for the messages to be sent.