Scheduled messages
You have the ability to set automatic responses depending on whether the message is received in or outside of business hours or during a certain day of the week and/or time of day. This is helpful to advise your customers that their concerns will be addressed when normal business hours resume or after an office closing, for example.
To utilize this feature you will need to select the "Numbers" category from the column on the left side of your 800.com account.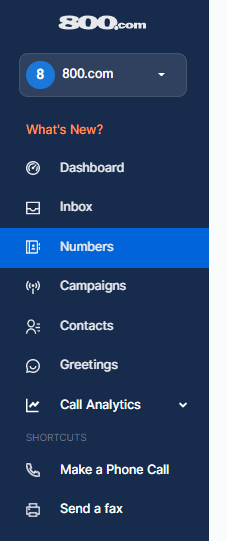 From here, you can either click on the number for which you wish to edit your preferences or you can hover over the 3 dots on the right and select "Manage" from the options that appear.

You will then need to scroll down to the "Auto Replies" section, where you are presented with 2 categories; "Office Hours Auto Replies" and "General Auto Replies."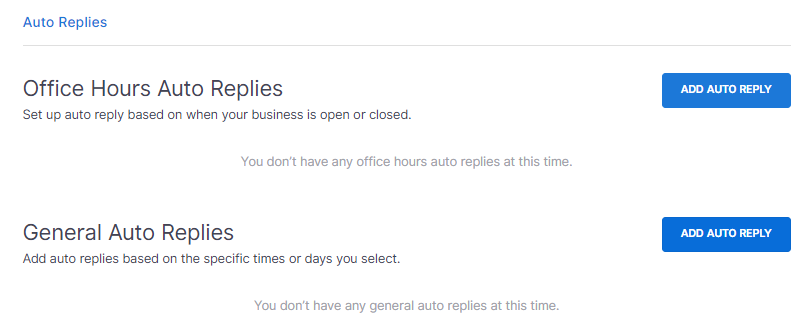 If you would like the same auto reply to be sent to incoming messages or on certain dates and times of the week will need to click the "Add Auto Reply" button to the right of the "General Auto Replies." This will open a box that allows you label the auto rely in the "Name" box on the top and what you want to be replied in the "General Auto Reply" box on the bottom.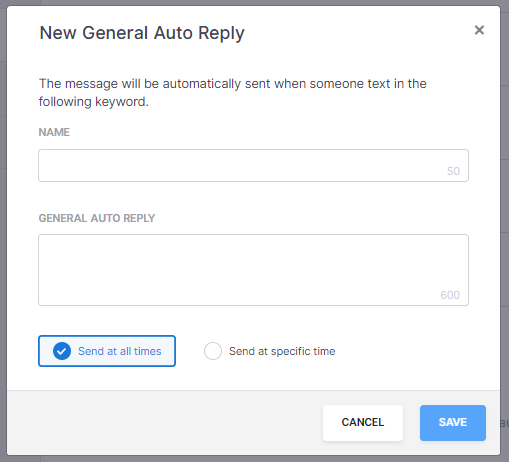 You will be limited to 50 characters for your label and 600 characters for your response. You can keep track of your characters by monitoring the used over total ratio on the bottom right of each respective reply box.
If you click on the "Send At Specific Time" option on the bottom right of the window, you will be presents with an additional portion of the window where you can select days of the week and specific times for the messages to be sent.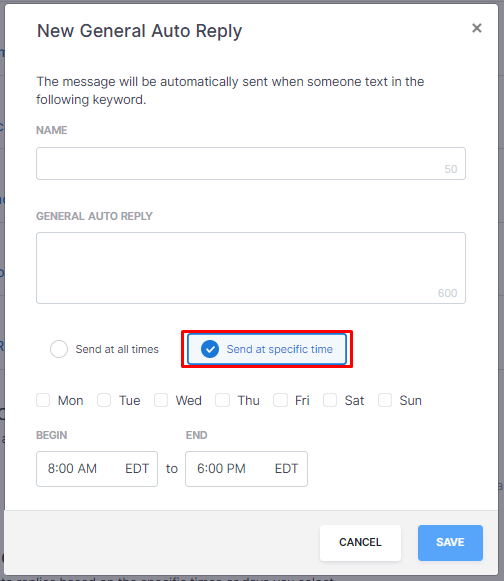 Be sure to click "Save" when you are finished.