Filtering communications by date-range
To filter your results, you will need to select the "Filter" button on the upper right of the box containing your current results.

You will then see a new box open with "Date Range", "Type", and "Number" as your filterable categories.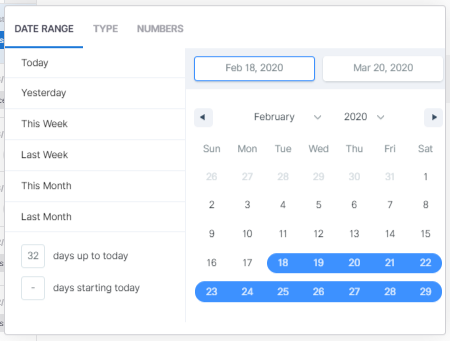 The "Date Range" option is selected by default. From here you can select a start-date by selecting a date on the calendar below as the start-date button is selected by default.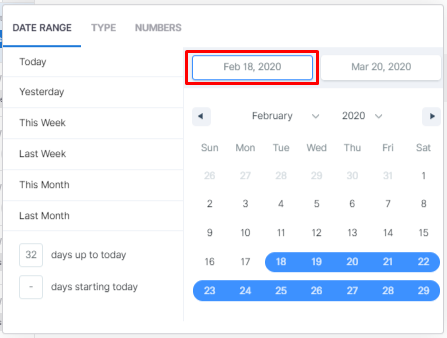 You can use the drop-down boxes or the right and left arrows to change the month and year you are viewing.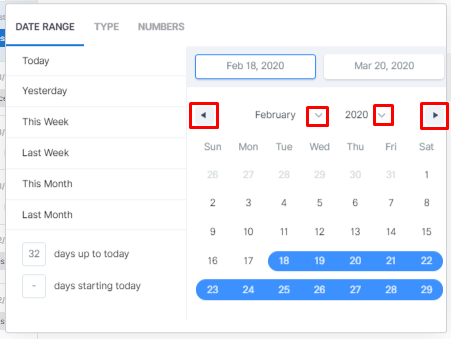 Once a start-date is chosen, clicking the right button on the right of the filter box will allow you to select an end-date for your date range.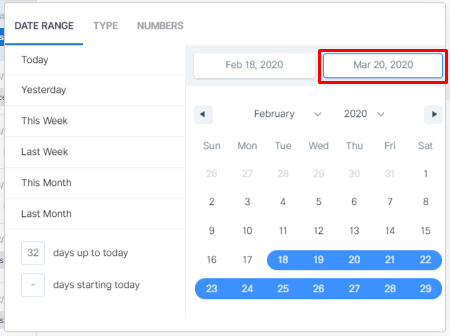 You can also choose from the predetermined ranges on the left of the filter box (yesterday, this week, last week, this month, and last month).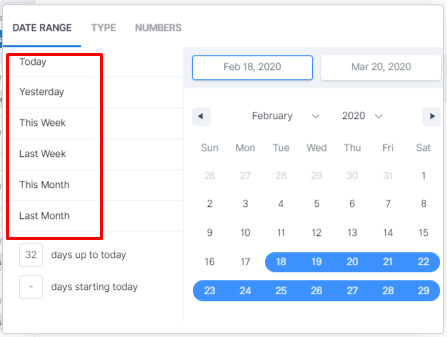 As a final option, you can enter a number in the "days up to today" or the "days starting today" boxes to pull up that range.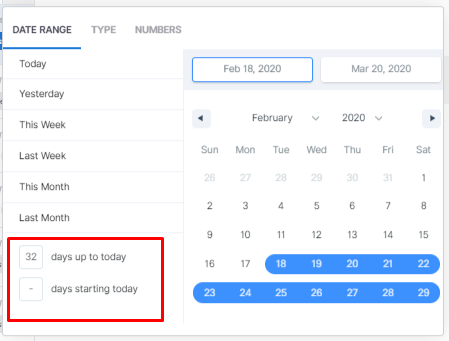 You can then click outside of this window to return to your inbox.