Weighting/Distributing Calls
You have the ability to set a distribution ratio for the forwarding numbers you add under the Standard forwarding option. This means that if you want specific recipients to receive higher call volume than others, you can customize the split at your discretion. It can be a useful tool if you have representatives that aren't as experienced or have multiple responsibilities.
To utilize this feature, you must select the "Numbers" category from the column on the left side of your 800.com account.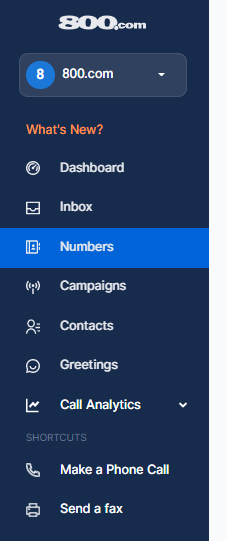 From here, you can either click on the number for which you wish to edit your preferences or you can hover over the 3 dots on the right and select "Manage" from the options that appear.

You will then need scroll down to the "Call Routing" category in order to enter your forwarding number.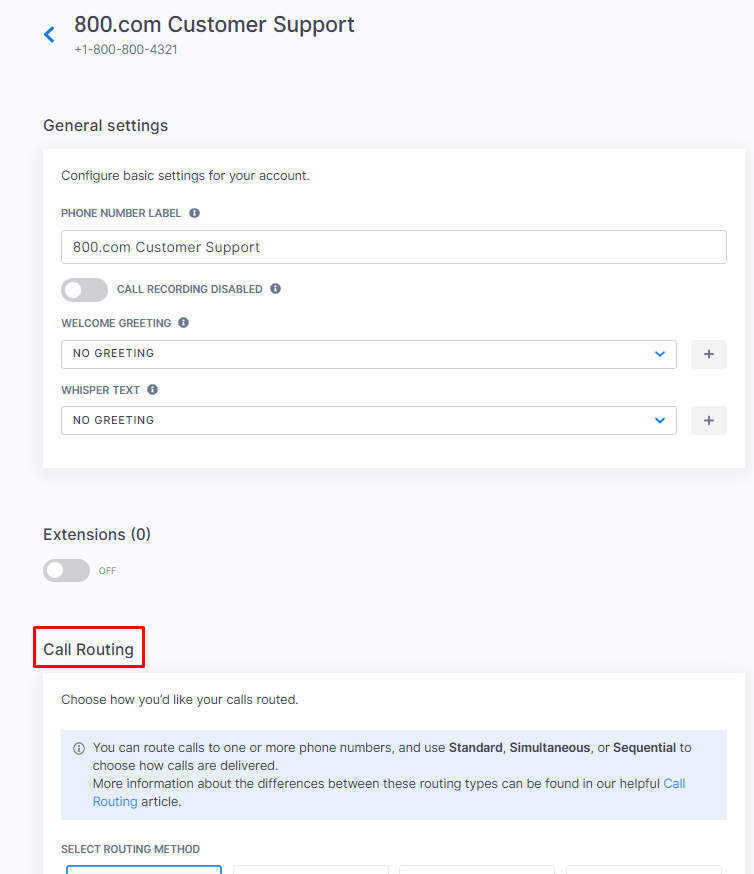 Within the "Call Routing" category you will be able to select the method of routing, add your forwarding number(s), select your Caller ID preference, and select the number of ring seconds. You will need to choose the "Standard Forwarding" (default) option if you would like more or less calls distributed to particular recipients.

You can add the first forwarding number by clicking the plus button.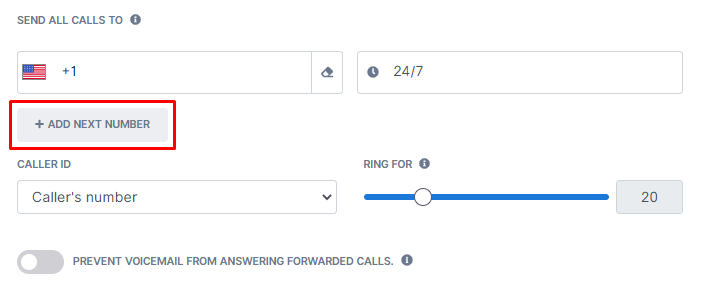 Once you type in the number you wish to have the calls transferred to. You can click the plus button again to add another forwarding number. You can repeat this step as many times as necessary. Once your numbers have been entered, click the box with the scales icon on the right.

From here, you can enter a numerical value to represent the number of calls you would like a forwarding number to receive in relation to another. For example, if you set the first forwarding number at 7 and the second at 3, the first forwarding number will receive 7 calls for every three the second forwarding number receives.