Sending calls directly to voicemail
If you wish to have calls forwarded directly to voicemail instead of forwarding to a telephone number first, you can select the "Voicemail" option under the "Call Routing" section.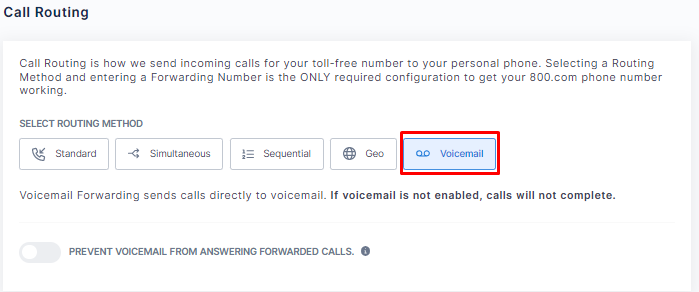 You will then need to scroll down to the "Voicemail" category underneath in order to configure your voicemail settings.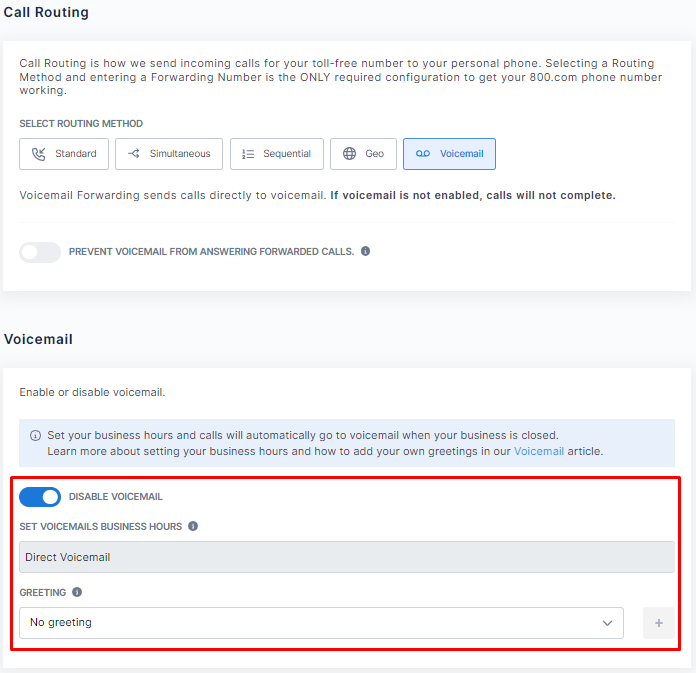 From here, you will need to turn your 800.com voicemail on by clicking the toggle. It will turn green and provide your options when switched on. You can then set the times it will forward to voicemail and which recording you wish to have played for the caller.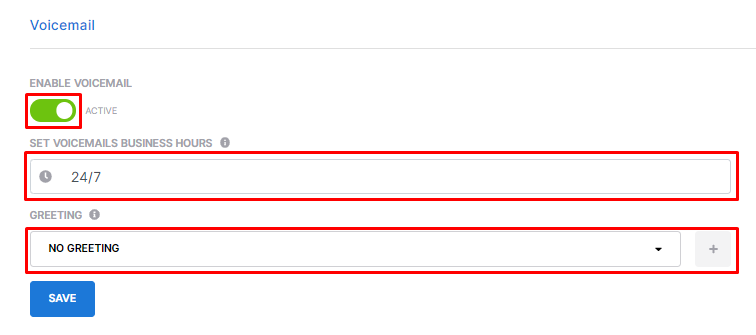 You can edit what your messages say, upload a recording of your own, or record a greeting through your computer's microphone by selecting the "Greetings" tab in the column on the left or clicking the "+" to the right of the drop-down.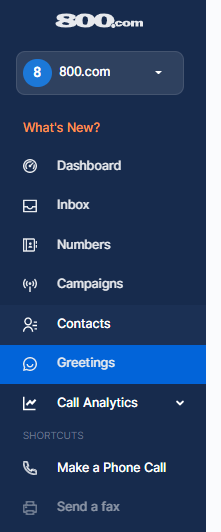 Here you will find the list of messages available on your account. You can add a new message by selecting the "Add Greeting" box on the top right of the screen.

You can label each message as you desire and then type what you want the recording to say in the box below.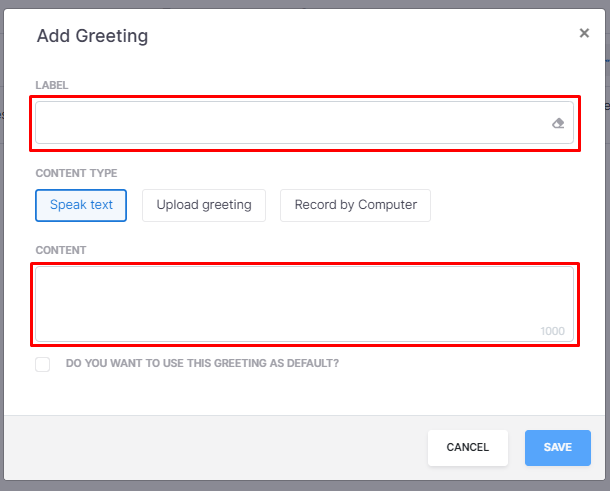 This is the same process to edit existing messages but needs to be accessed by hovering over the 3 dots to the right and selecting the "Edit" option.

You can choose to upload a recording instead by clicking the "Play Recording" option within the "Edit" of "Add Greeting" boxes. If you are uploading a file, be sure to attach an MP3 file that is under 250MB. You also have the option to record the greeting through your microphone by clicking "Record By Computer."
Be sure to select the correct file under the "Voicemail" category when finished and click "Save."