Ring Timer/Seconds
The ring timer feature allows you to specify how long calls will ring to a forwarding number before dropping to the next call in a sequence or going to voicemail. This setting is located under the "Call Routing" category of a given number's settings.
To get to this category, you will need to click on the "Numbers" option in the column on the left side of your 800.com account.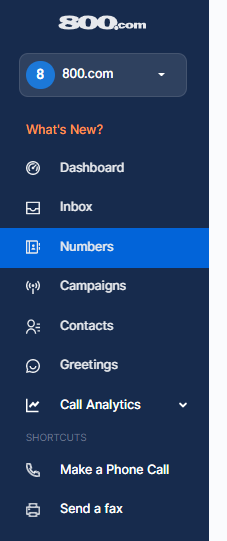 From here, you can either click on the number for which you wish to edit your preferences or you can hover over the 3 dots on the right and select "Manage" from the options that appear.

You will then need to enter the "Call Routing" category in order to enter your forwarding number.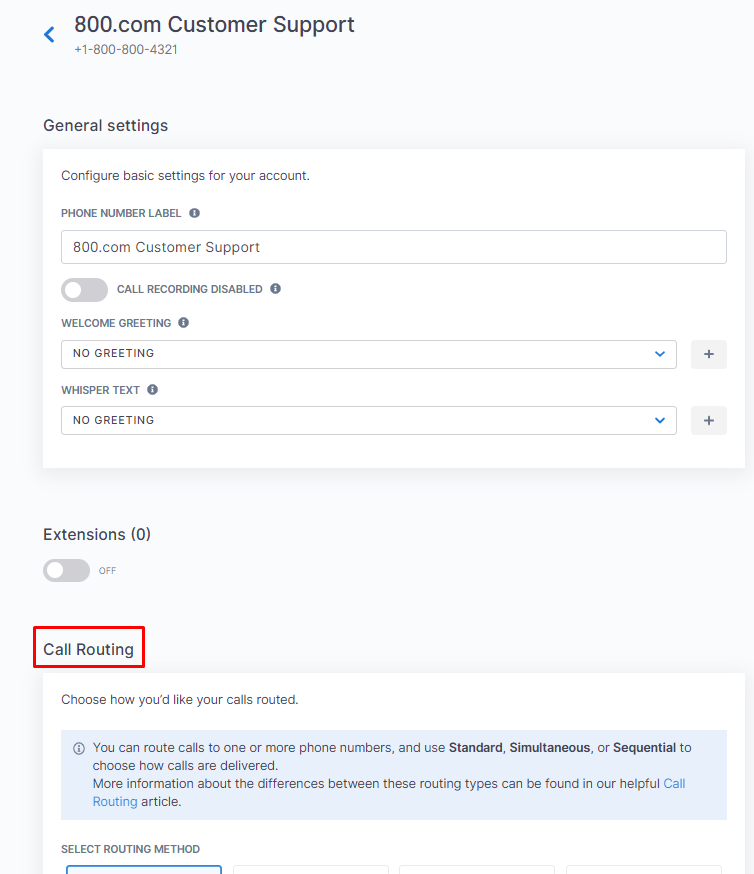 Regardless of the forwarding option you choose, you will see a ring second slider, labelled "Rings For" which is set to 20 seconds by default.

You can lengthen or shorten the ring seconds as you please but there are several things to consider.
First, if you don't intend on using 800.com's voicemail service you will need to extend the call seconds in order to allow your provider's voicemail system to engage. The call will disconnect at the end of the ring second limit if another service has not engaged.
Second, if you do intend to use 800.com's voicemail service you would typically want to set the call seconds below 25 in order to prevent your provider's voicemail system from engaging. You may need to play with this number to find a value just before your carrier's voicemail system takes over.
Lastly, we recommend keeping your ring seconds at 10 or above to ensure your calls connect properly.