How can I change what is displayed (Caller ID) when I receive an incoming call?
To update your caller ID settings, you will need to select the "Numbers" category form the column on the left of your 800.com account.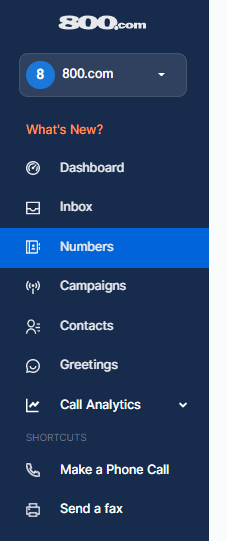 From here, you can either click on the number for which you wish to edit your preferences or you can hover over the 3 dots on the right and select "Manage" from the options that appear.

If you do not have Extensions enabled, you will need to scroll down to the "Call Routing" section in order to change what appears on your caller ID. You can see if extensions are enabled from the default "Profile" tab when you first enter your number's options.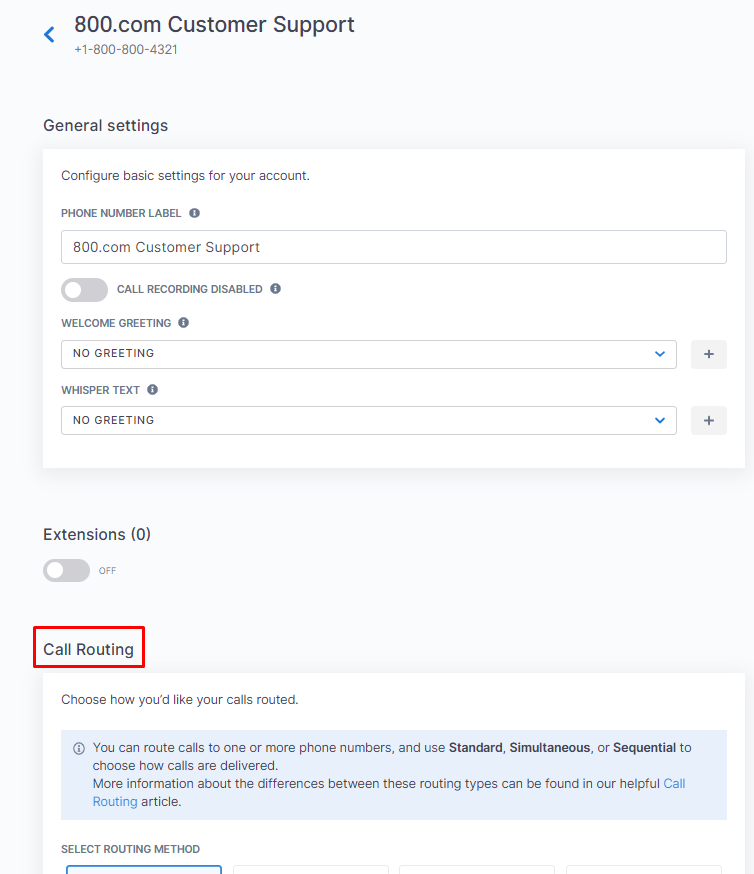 If Extensions are enabled, you will need to enter each extension to implement this change.
Below your configured forwarding number(s) there is a toggle to select which caller ID setting you would prefer. This will have the caller's information displayed by default.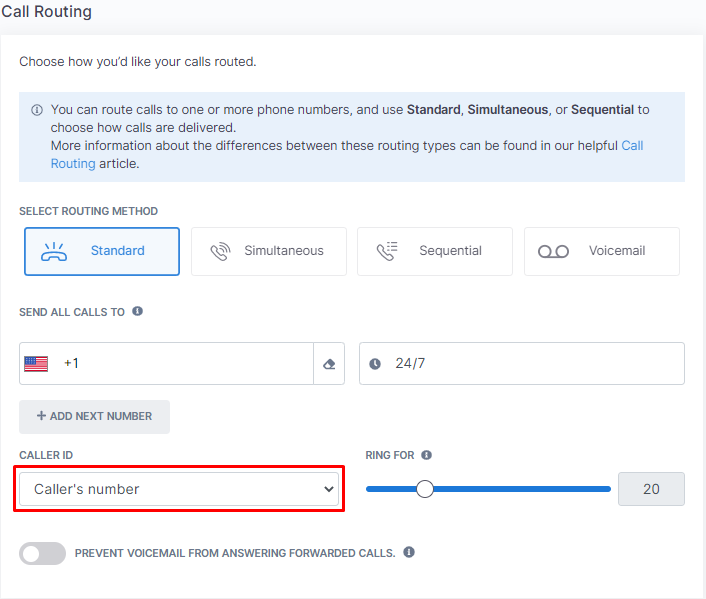 If you would like your toll-free number to show up on your caller ID instead of the caller's information, you will need to click on the option to the right, displaying your toll-free number.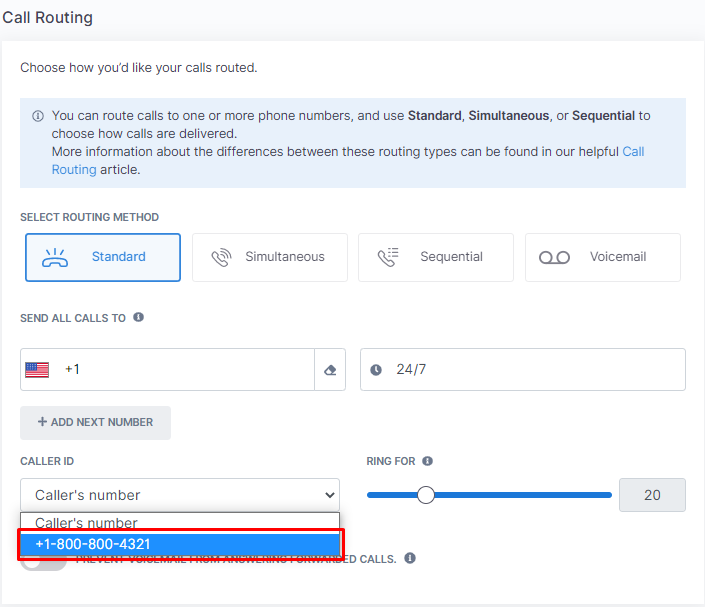 Helpful tip: If you program your 800.com phone number in your phone contacts with the name of your business, you will see the business name for incoming calls.
*The outbound calling feature is currently in beta form and will be improving over time.
Outbound Caller ID:
*Please note that CNAM does not exist on toll free numbers. This is because toll free numbers were originally intended for inbound calling only and not for placing calls. As such, the caller ID for toll free numbers, cannot be adjusted. When placing an outbound call from a toll free number, the CallerID name will typically display as the actual number or 'TOLL FREE NUM'.
On occasion, specific carriers will display something like "scam likely" or "toll free call" instead of the toll-free number, when placing outbound calls. 800.com does not have the ability to alter what is displayed the caller ID for outbound calls, as the only information that is sent from our service is the toll-free number. The toll-free numbers are then interpreted by the receiving carrier based on information contained in their systems. There are work-arounds for these issues through various third-party sources. Here are some links to assist you: