Adding a company
On the top left of your 800.com account, you will see either you company name or you account's main telephone number (if you have been with 800.com longer than we have had this feature).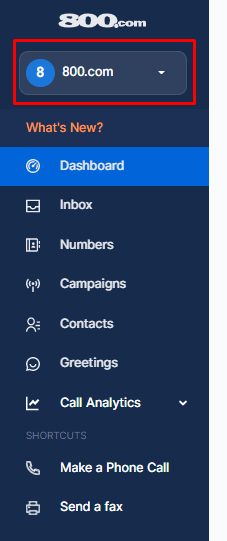 If you click this drop-down it will display all companies associated with the login email.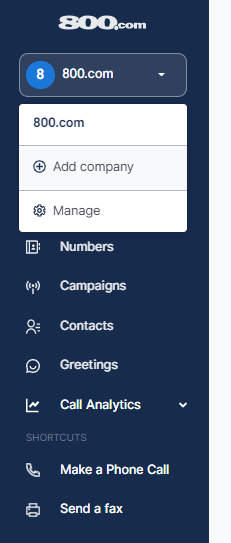 At the bottom of this list, there is an option to "Add Company" that will open a window for you to add the new company's information when clicked.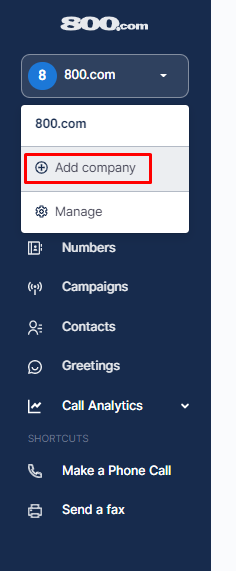 This is essentially opening a new account for this company with the same login credentials, but will bill separately for accounting purposes. When you are finished filling in the necessary information (company name, address, telephone, etc.) click "Next" on the bottom right of the window and a new window will open where you can search for a toll-free, local number, or fax to be added to this company. Just make sure you set a different company name than your exiting account (you can even number them).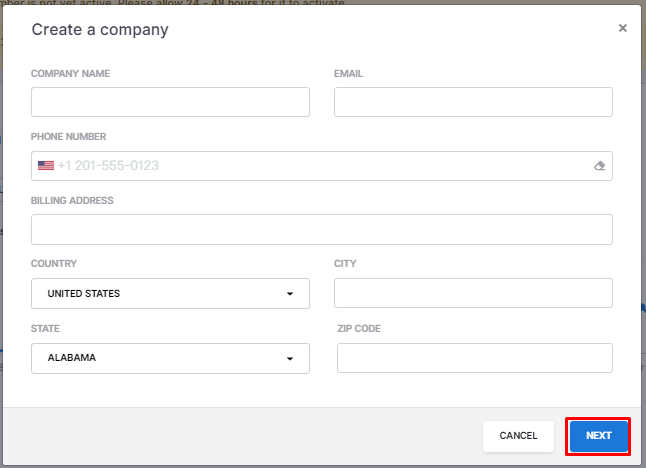 When a number is selected and you click "Next" from this window, a new window will load to select your desired plan.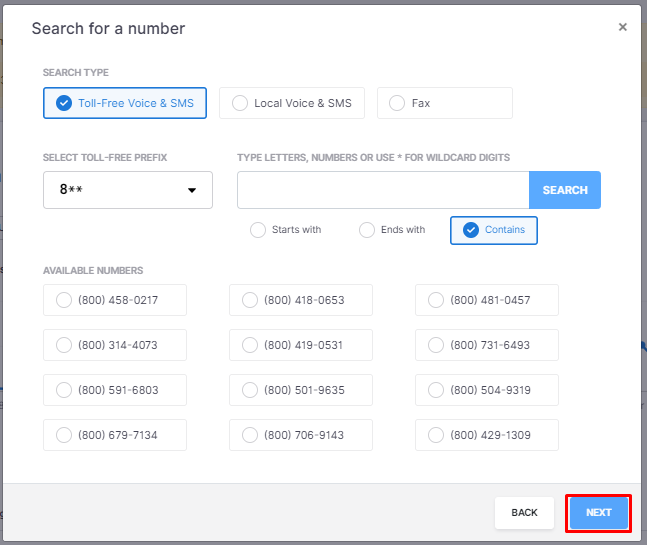 When a plan is selected and you click "Next" from this window, a new window will load requiring payment information to be entered.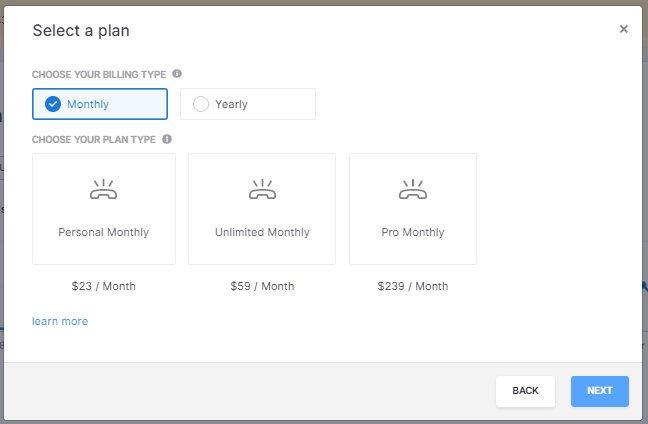 Once this information is entered click "Create" on the bottom right and the specified payment method will be processed and the account created.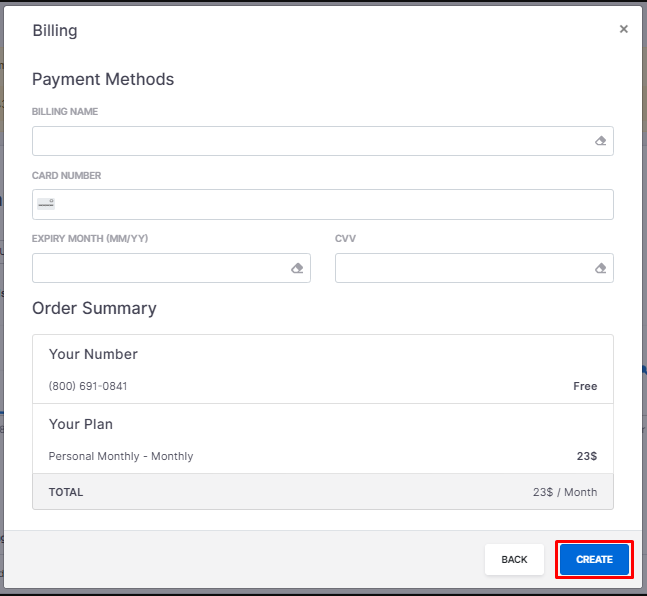 You can use the drop-down to switch between your companies and alter there settings at any time.
*If it is not required to have your different companies bill separately, it would likely be more cost effective for you to Purchase An Additional Number for your existing account.