Editing users
You have the ability to update users and their role, which will dictates their permissions. To do this, you can expand the settings menu by clicking "Settings" from the column on the left of the online portal.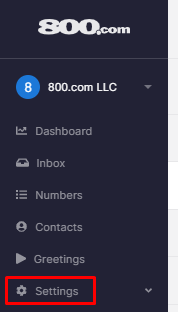 From this menu, select "Users" to bring you to the users menu. On this page you will see your existing users and their assigned roles.

To update an existing user, hover over the 3 dots to the right of the user you would like to alter.

This will expand a menu which gives you the option to "Edit" or "Remove." Clicking "Edit" will open a window where you can update the email associated with a user and/or what roles to assign to them.

When you are ready, click the "Invite" button on the bottom right of the window.