Filtering by communication telephone number(s)
To filter your results, you will need to select the "Filter" button on the upper right of the box containing your current results.

You will then see a new box open with "Date Range", "Type", and "Number" as your filterable categories.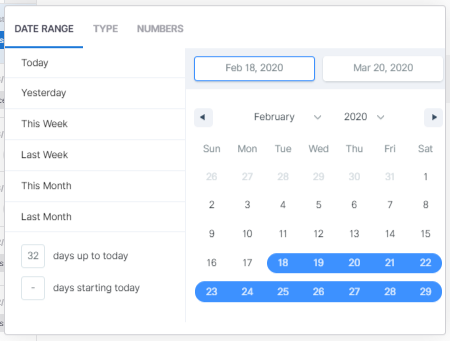 Clicking on the "Number" tab will allow you to deselect certain numbers from being included in your results if you have multiple numbers. All of your numbers, if you have multiple, will be selected by default. You can deselect and select as desired.

You can then click outside of this window to return to your inbox.