Blocking callers
Expand the "Settings" category in the column on the left of your browser window.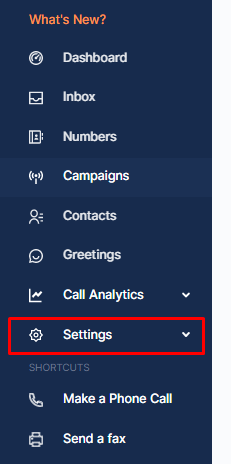 Select "Blocked Callers" from this section.
You will see a list of currently block numbers if you have added any previously. On the upper right there is an option to "Block Number." From here you can add the numbers you wish to block.

You also have the ability to block callers from your inbox by clicking the "Block Callers" icon on the upper right of the page. The option to block these communications is the icon that is second from the right. You can hover over these icons to ensure you are clicking on the correct one.