How do I view my Call Records?
Your inbox is your one-stop-shop for accessing you calls, voicemails, SMS messages, and faxes. You can access this log by selecting the "Inbox" category from the column on the left of your 800.com account interface.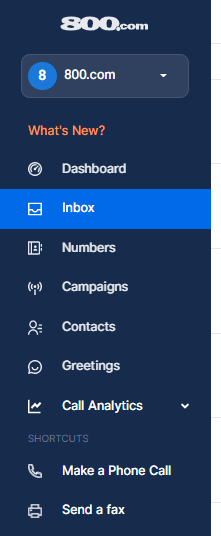 If you would like more in depth information on how to manage your inbox, please see our Inbox section.