Fax notifications
To set up fax notifications you will need to select the "Numbers" option from the column on the left.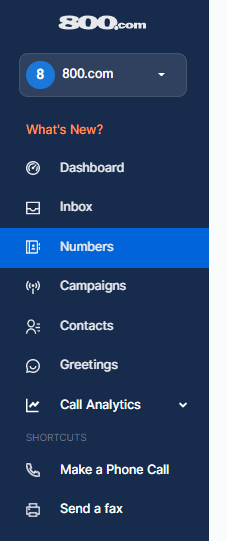 From here, you can either click on the number for which you wish to edit your preferences or you can hover over the 3 dots on the right and select "Manage" from the options that appear.

If you wish, you can label you fax number for easier identification from this screen by entering your chosen title in the input box and clicking save at the bottom.

Underneath this box, there is a "Notifications" category that can be expanded by clicking it. You will then see a box to input a notification email. This will allow your faxes to be sent to you in an email attachment.