How do I add a fax number to my account?
With certain plans you have the ability to add numbers directly through your dashboard. This can be done by selecting the "Numbers" category from the column on the left of your browser window.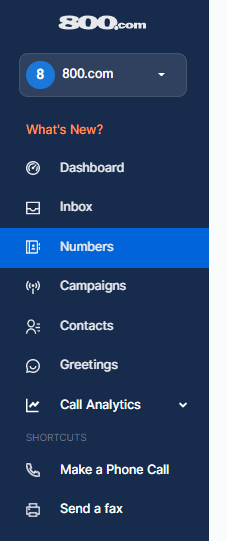 Here you will find a list of your current numbers. On the upper right there is an option to "Purchase Number" that you can click on.

You will be able to search for a suitable number or select one from inventory. You can also select a local telephone number or fax number if you haven't already.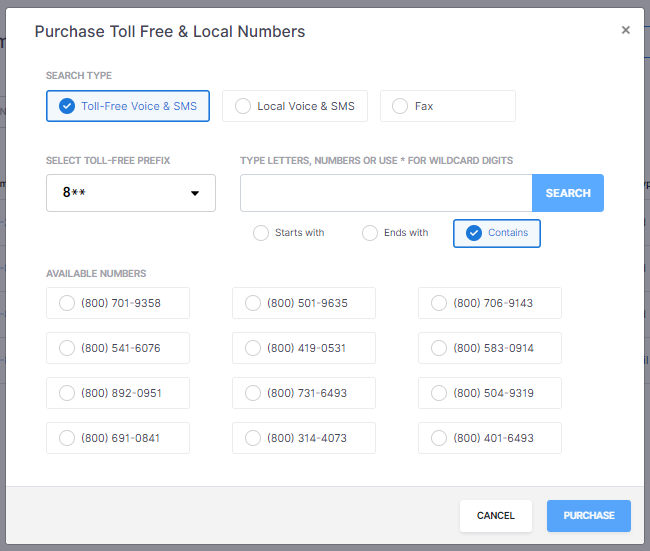 If you are not able to purchase numbers with your current plan you will be prompted to upgrade but this may not be required. If you would prefer, you can contact us by calling 800-800-4321, emailing support@800.com, or entering a chat through 800.com.