How do I send a fax from my account?
To send a fax

This will open a window for your to enter the necessary information and attach a file.
*Supported types (doc, docx, pdf)

If you have multiple fax numbers, you can select the fax number from which you would like to send using the drop-down menu on the upper left of this window.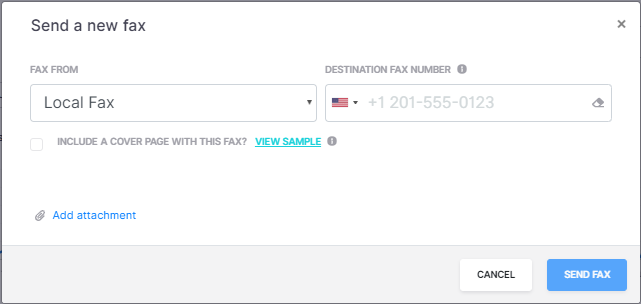 You also have the ability of including a cover page by clicking on the "Include A Cover Page With This Fax?" box. This will expand the window to include additional inputs such as names, phone numbers, addresses, and notes.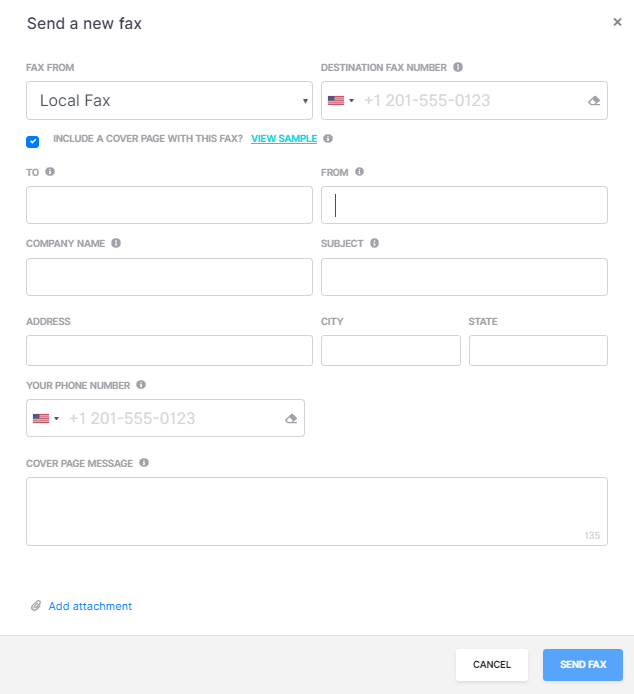 You can send faxes through your inbox as well. To send a fax by this method, simply select the "Inbox" option from the column on the left of your browser window.

If you have an existing fax number there will be a box you can click on in the upper right corner labeled "New Fax." Faxes must be sent in the form of an attachment.